Pioneering Digital Transformation with Comprehensive Services
Exabyte's approach to Digital Transformation Services represents a paradigm shift, empowering organizations to thrive in the digital age by harnessing technology to its fullest potential.
Exabyte Infotech Private Limited is an IT services company that was founded in July 2018 with the ambition of becoming a prominent player in the Indian IT services industry. Today, Exabyte offers a comprehensive range of IT solutions and services either directly or through strategic partnerships in major cities across India. The company specializes in providing transformation and support services across various industry verticals. Its primary goal is to help clients achieve a higher return on investment (ROI), optimize the value of their existing IT investments, and prepare for the ever-changing market landscape.
In addition to its operations in India, Exabyte has also ventured into the United Arab Emirates (UAE), a region known for its stable and flourishing economy. This expansion was driven by the increasing demand for marine services. Exabyte Infotech LLC has positioned itself as a leading provider of marine solutions, adhering to international standards and contributing to sustainable marine operations.
We prioritize integrity, excellence, innovation, diversity, and client-centricity in all operations and relationships.
Exabyte's Services – Your Gateway to a Robust, Secure, and Future-Ready Digital Landscape.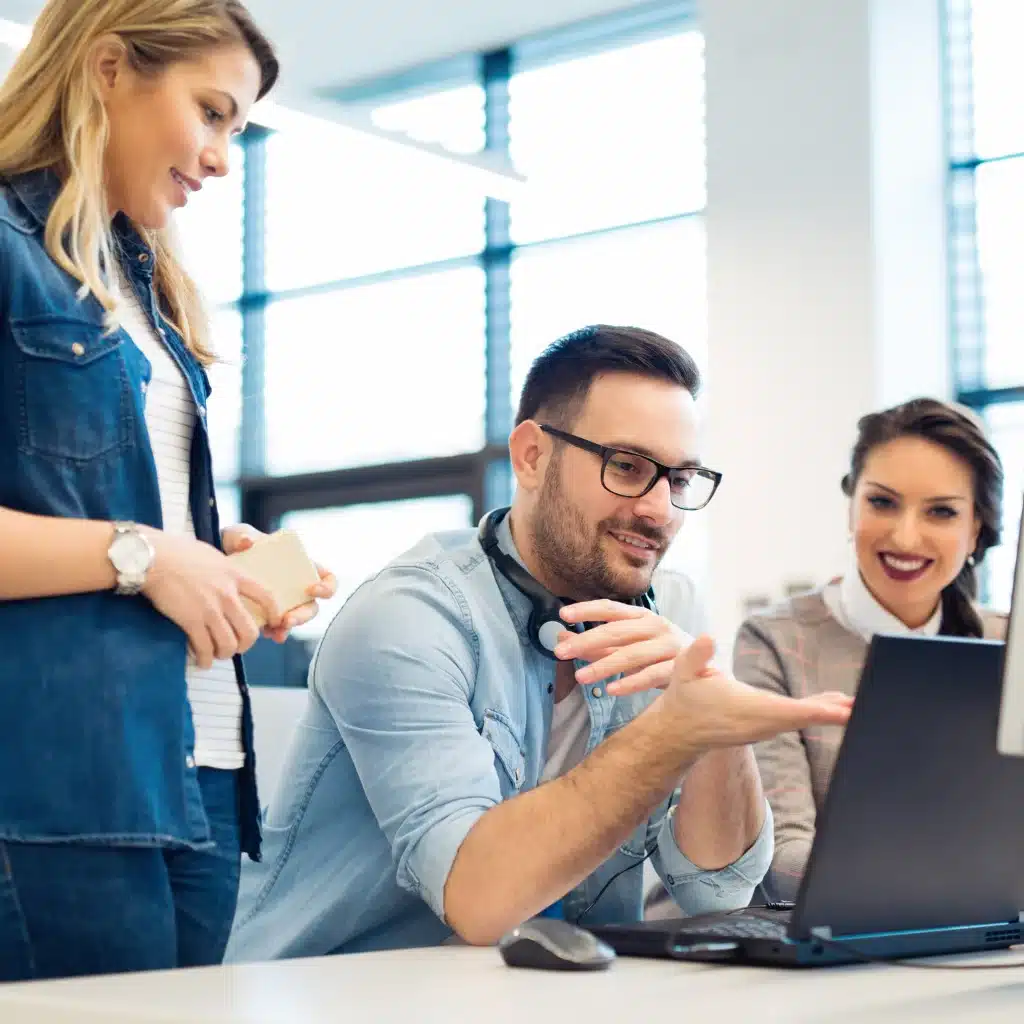 Exabyte Infotech offers a diverse range of software services, encompassing comprehensive solutions to meet the evolving needs of its clients.
Exabyte Infotech provides strategic consulting services to guide businesses on their digital transformation journey.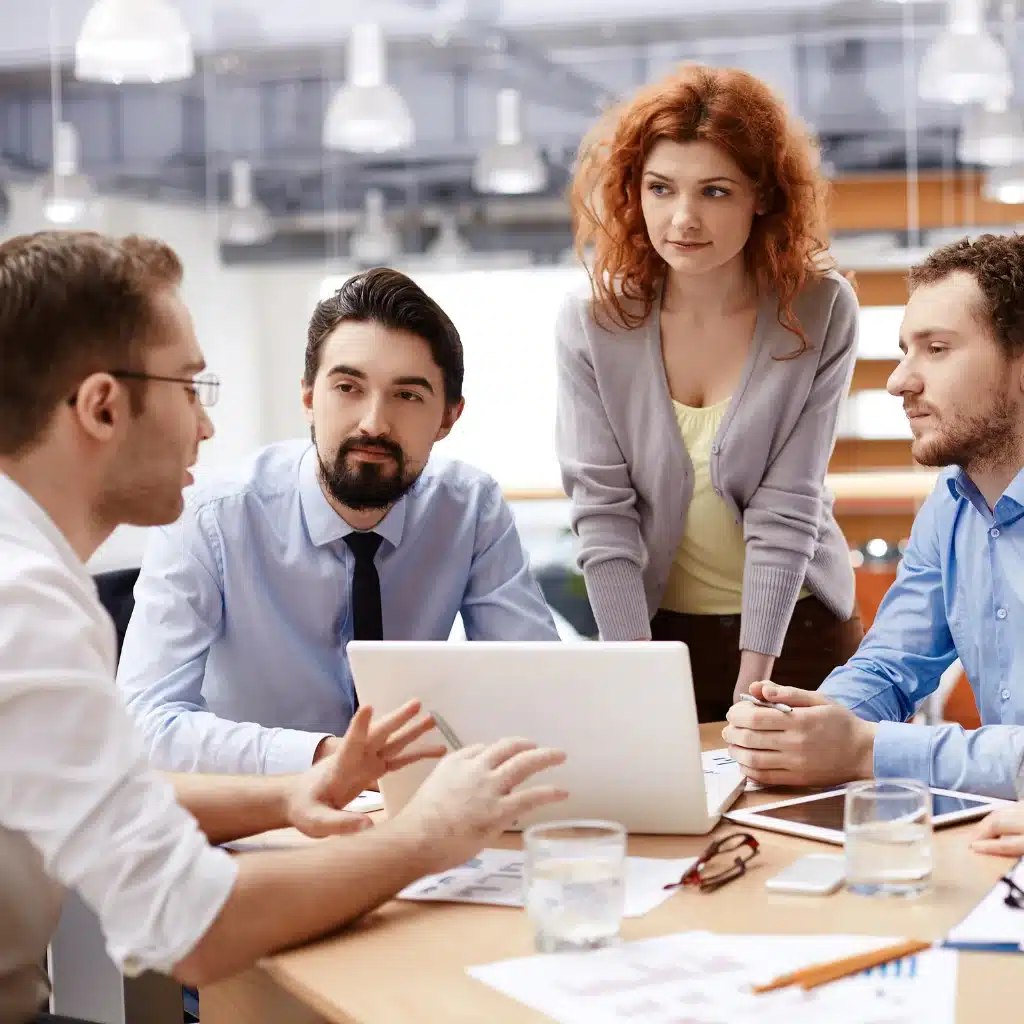 Embark on a Journey of Technological Excellence with Exabyte's Comprehensive Marine IT Services. 
We have IT Engineers available across the Globe to physically visit the vessels at respective ports and provide complete IT Infra Support.
We provide round-the-clock remote support to ships worldwide, ensuring continuous assistance, security, and efficiency for maritime operations.
Our Cyber Security Services includes Intrusion Detection Sysem to AI-driven threat analytics, we deploy a suite of tools designed to detect, prevent, and respond to cyber threats swiftly and effectively.
Our IOT Services includes data-driven decision-making, remote monitoring & control, and predictive maintenance etc. to optimize the fleet and ensure the well-being of your crew.
Our Web based Marine ERP Services provide a centralized platform to manage finance, human resources, supply chain, maintenance, and more, all within a single integrated system.
These are just a few of our successful clients
* All logos, brands used here are property of their respective owners, which are used for identification purpose only and does not imply any endorsement.
Exabyte Infotech has completed the development and implementation of Hospital Management System. The services provided by Exabyte Infotech is quite satisfactory.
Exabyte Infotech has provided excellent support in our e-Governance project.
Benchmarking Excellence Through Accreditation.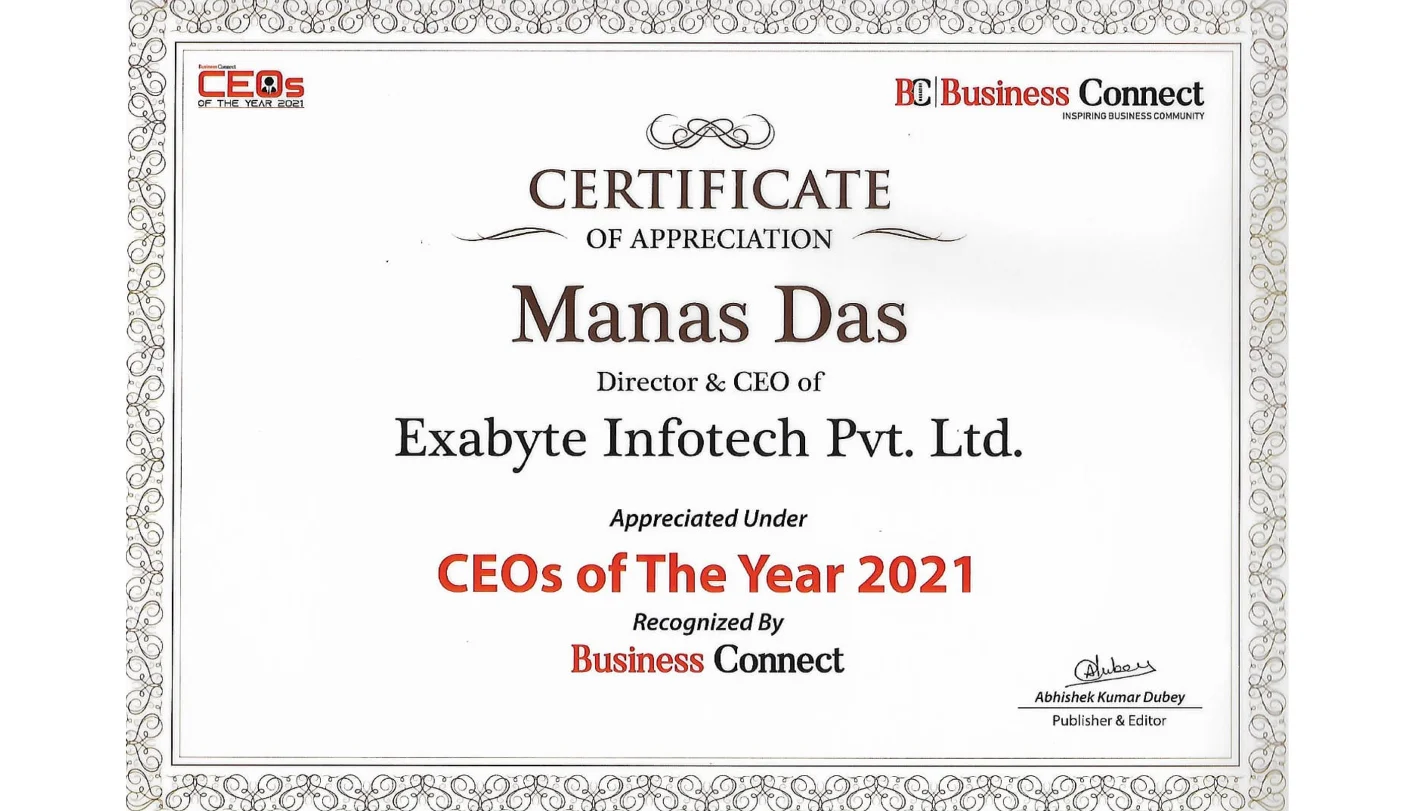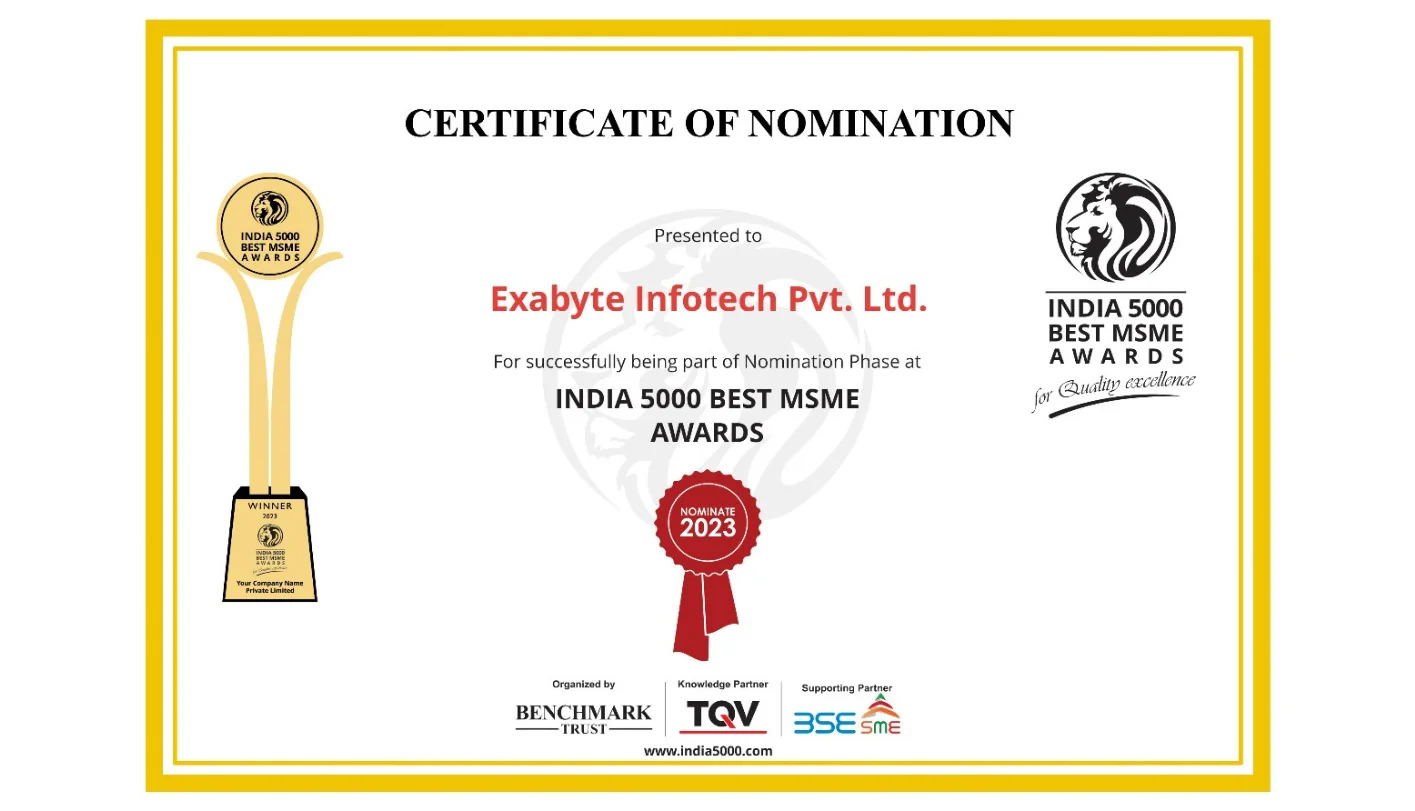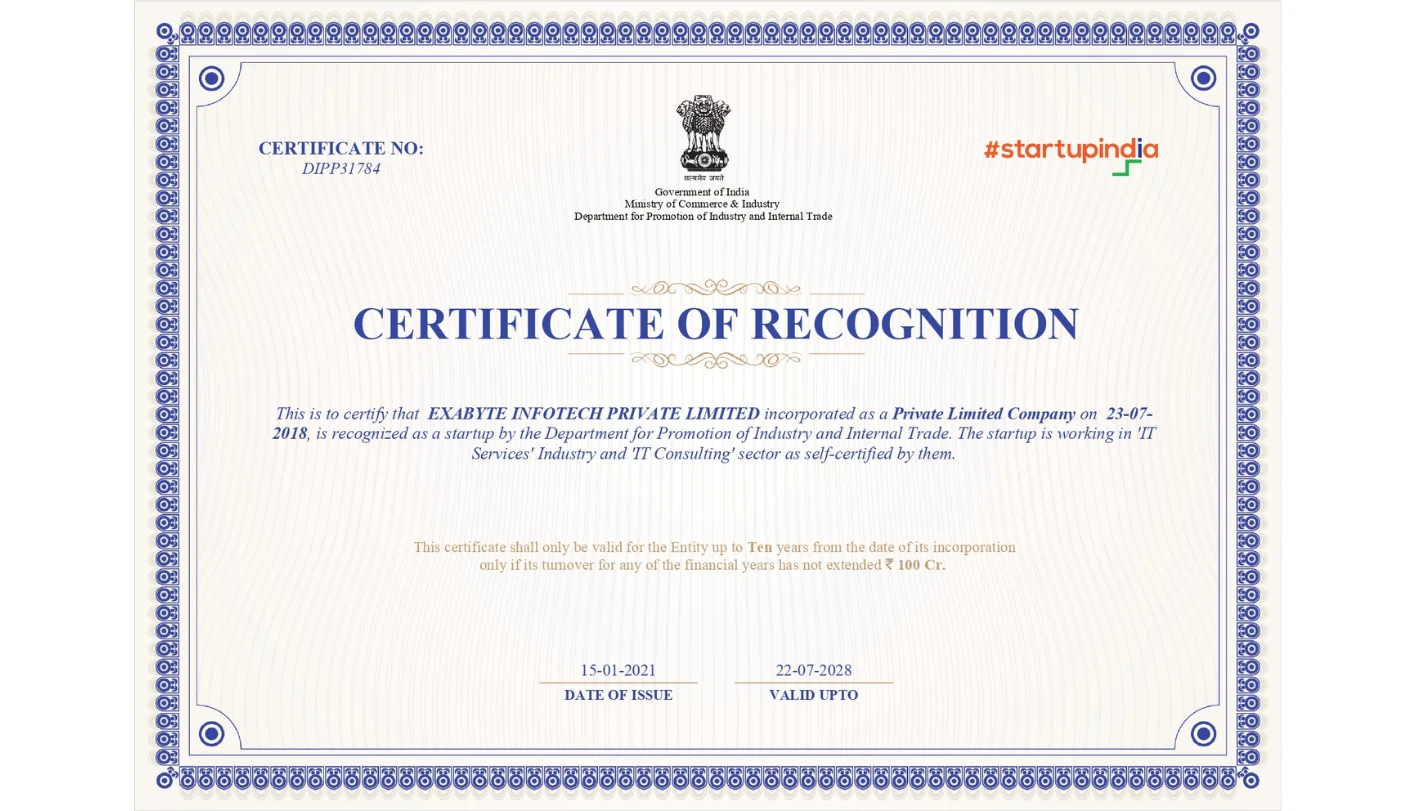 Empower your future with Exabyte's transformative prowess.
Redefine success through innovation, seamless integration, and strategic vision. Embrace a digital revolution that propels your business toward unparalleled growth and adaptability.
©2023. Exabyte Infotech Private Limited | All Rights Reserved.